We all did it through the lockdowns. We got out the dust sheets and paint and did some of the home decorating jobs that had been on our to-do lists forever. But how many of us thought about our bathrooms?
Your bathroom is one of the most used and essential rooms in your home, yet it can often be the room that gets the least attention, probably due to the special care it requires, particularly with the flooring.
The enemy in the bathroom is water, especially if you have children because it gets everywhere. Steamy showers and splashing at bath time make even the highest points of the ceiling wet!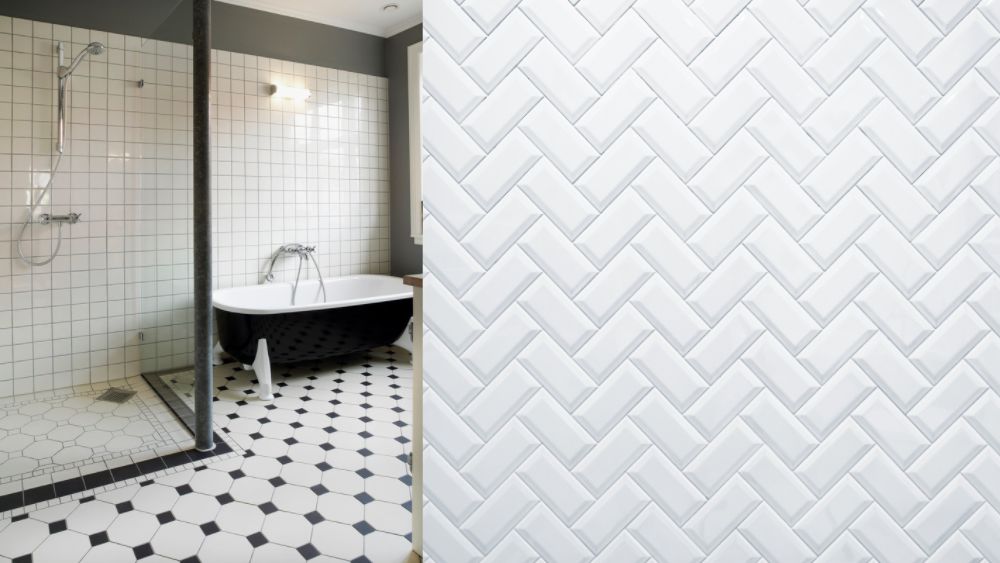 So what is the best flooring for a bathroom?
Porcelain or Ceramic Tiles
Pros: A bathroom floor needs to be waterproof and a porcelain or ceramic tile is the number one choice for this. Easy to clean, incredibly hard-wearing and available in an enormous array of styles, colours and finishes.
Cons: Tiles can make a room feel colder and, if you have tiled walls and flooring, can be noisy too. Due to the nature of the smooth surface, tiles can also become very slippery when wet.
Solutions: There is an endless choice when it comes to tiles. We recommend choosing a tile for your floor that has a slight texture, especially for shower floors, so that there is a little more grip underfoot when wet.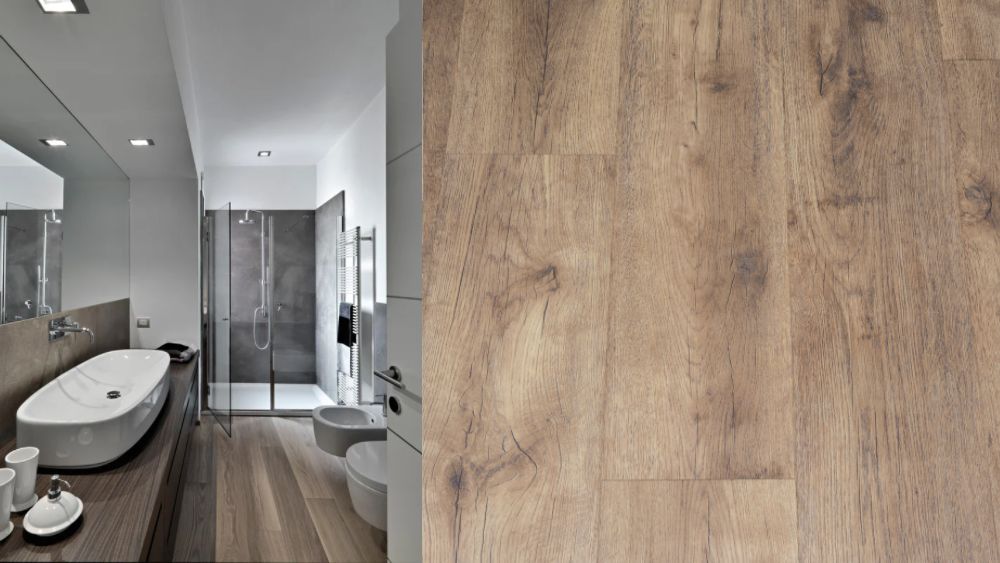 Vinyl Flooring
Pros: Vinyl flooring is often found to be a cost-effective choice for floors. It is incredibly durable and scratch-resistant, feels warmer underfoot than tiles and is easy to clean. It can look like a natural wood floor or tiles so you can find complete your desired 'look' whatever it may be.
Cons: Vinyl flooring is made up of the design layer covered by a single wear layer. Depending on the quality of the vinyl this wear layer can sometimes get damaged. It is not possible to repair this kind of damage and may result in the whole floor, or section of flooring, being replaced.
Solutions: The great news is that it is possible to purchase fully waterproof vinyl in as many styles, types and colour options as regular vinyl flooring!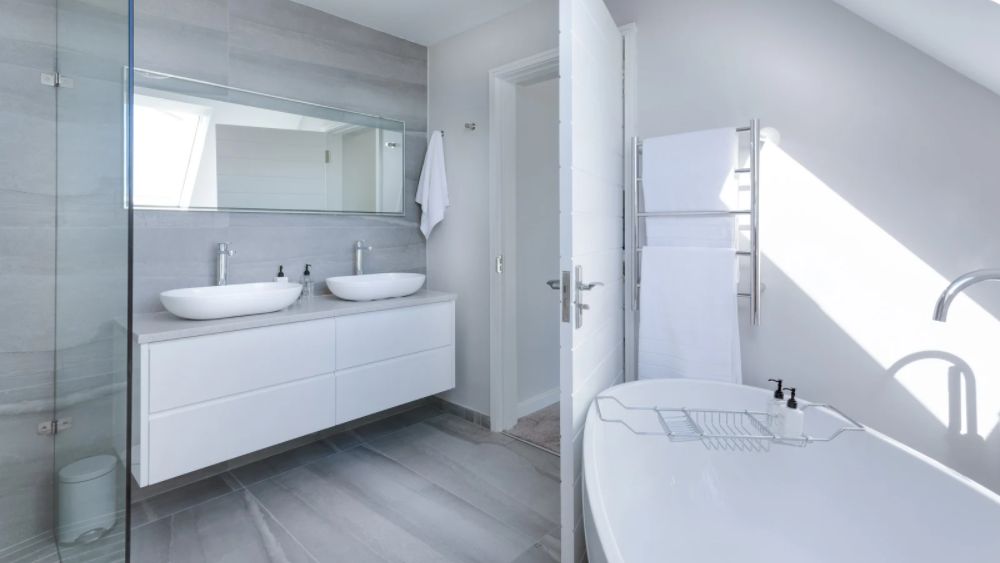 Natural Stone Flooring
Pros: Natural stone is incredibly hard-wearing and as waterproof as a ceramic or porcelain tile. It is a very popular choice for bathrooms, especially marble, slate and granite. The nature of the stone can make for a beautiful organic, high end finish to your bathroom design.
Cons: Natural stone can be very expensive, especially if you opt to use it on the walls as well as the floor. It is not really something a home DIY-er should consider installing themselves and generally requires a specialist flooring fitter. Stone flooring can require regular upkeep and will sometimes need a sealant applied to maintain its look over time, as depending on the type you use, it can get dirty and absorb some moisture over time.
Solutions: Choose a more durable type of natural stone like granite, which is one of the hardest wearing, for a long-lasting and beautiful floor.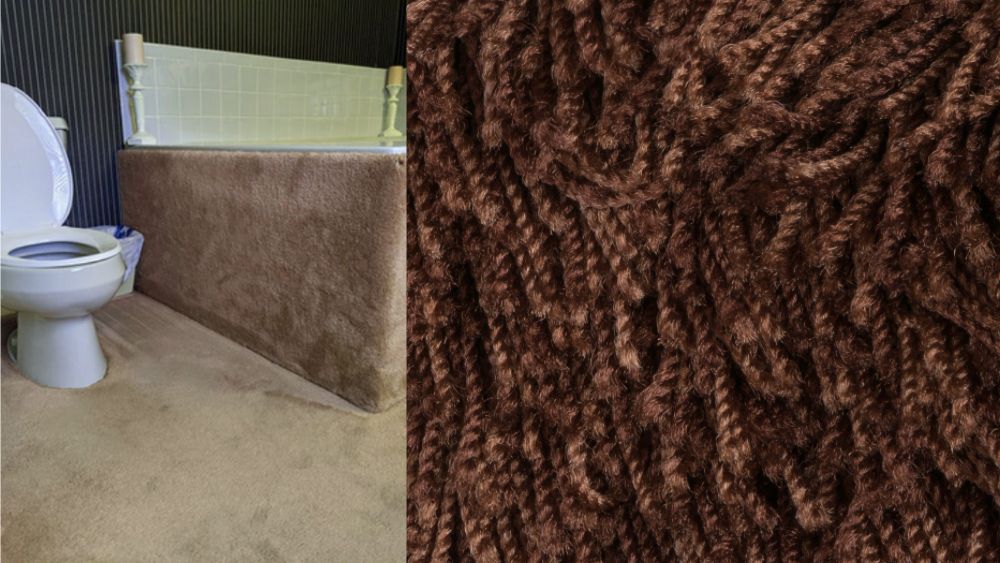 Carpet
No. Really, just no.
Visit any of our showrooms and our friendly staff will be on hand to help and guide you to finding the perfect flooring for your bathroom.
How can Poplar help?
For more help and advice on choosing your flooring visit us in-store today or click on the Visit Us page to find a store near you. Come and have a chat with one of our friendly and experienced team, we look forward to seeing you.
We are a family-run business with over 50 years of experience and we love what we do. Our team of over 250 staff throughout the Midlands offer excellent service and support making the whole experience a positive one. We are here to help.