As we enter a new year and the epidemic shows no signs of abating, the need for creating a home office is even more important. We want to create a space which looks good but is also practical. When it comes to the flooring choice, it must be long-lasting, provide warmth and most importantly offer sound absorption. Our advice is keep it simple and easy to maintain.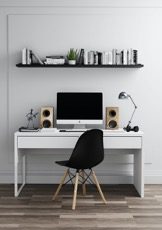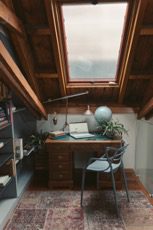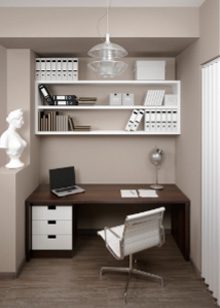 Durable flooring in your home office
Because your home office may now be where you spend most of your working week, the flooring must be durable.
Don't worry, this doesn't mean you need to choose hard flooring only, but look at what furniture you will be using as the heavier options could scratch a hard floor or equally create permanent tracks on a carpet.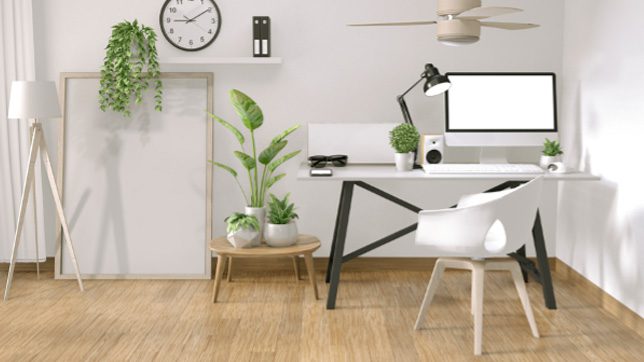 Carpet in your home office
We want to feel comfortable in our new home office, and a carpet is a great way do this. It is comfortable underfoot, keeps the space warm and blocks out harsh sounds and echoes.
We often get asked, "Should I put carpet in my home office?".
The answer in short is if you spend a lot of time on video conferencing (which we all do) or walking around the room while on hands-free calls then yes! Loose rugs can help with noise reduction but they won't eliminate them.
Also we would suggest putting the office upstairs if you have different floors, the reason being if you are going to move around on that swivel chair, it will prevent noises from being transferred to other members of your home.
The Poplar Team suggest you opt for a high density, short pile carpet or robust wool as a more natural flooring alternative.
Vinyl and Laminate flooring in your home office
If hard flooring is your desired option, we offer a variety of vinyl and laminate wood flooring ranges that capture the look and feel of some more natural materials, but provide greater sound insulation and warmth underfoot than a tiled floor. They also remain incredibly durable and are easy to keep clean.
We have ranges to suit all budgets, from luxury vinyl tiles to sheet vinyls and we provide options in many different designs, colours and textures.
Other things to consider when choosing your home office flooring
Although we have primarily talked about texture, durability and comfort for your home office, there are other factors that need to be considered.
If you have a room where natural light is limited, you may want to opt for a light coloured floor covering. If your room is large, then a carpet with some accent rugs will help reduce noise and define 'zones' within the room.
Remember, you will be in this room for much of your day so make it suit you!
You can also find a range of great tips for working from home in these articles from The Telegraph (https://www.telegraph.co.uk/men/thinking-man/how-to-survive-working-from-home-12-tips-and-tricks/) and uk.pcmag.com (https://uk.pcmag.com/speech-recognition/62410/20-tips-for-working-from-home)
How Poplar Carpets can help you complete your home office
To see our full ranges of flooring solutions, pop into any of our stores or click on the Visit Us page to find a store near you. Come and have a chat with one of our friendly and experienced team, we look forward to seeing you.
We are a family-run business with over 50 years of experience and we love what we do. Our team of over 250 staff throughout the Midlands offer excellent service and support making the whole experience a positive one. We are here to help.